Canora Ball Diamonds
---
Canora Sports Grounds - Nelson St (Left off highway #9, north end of Town)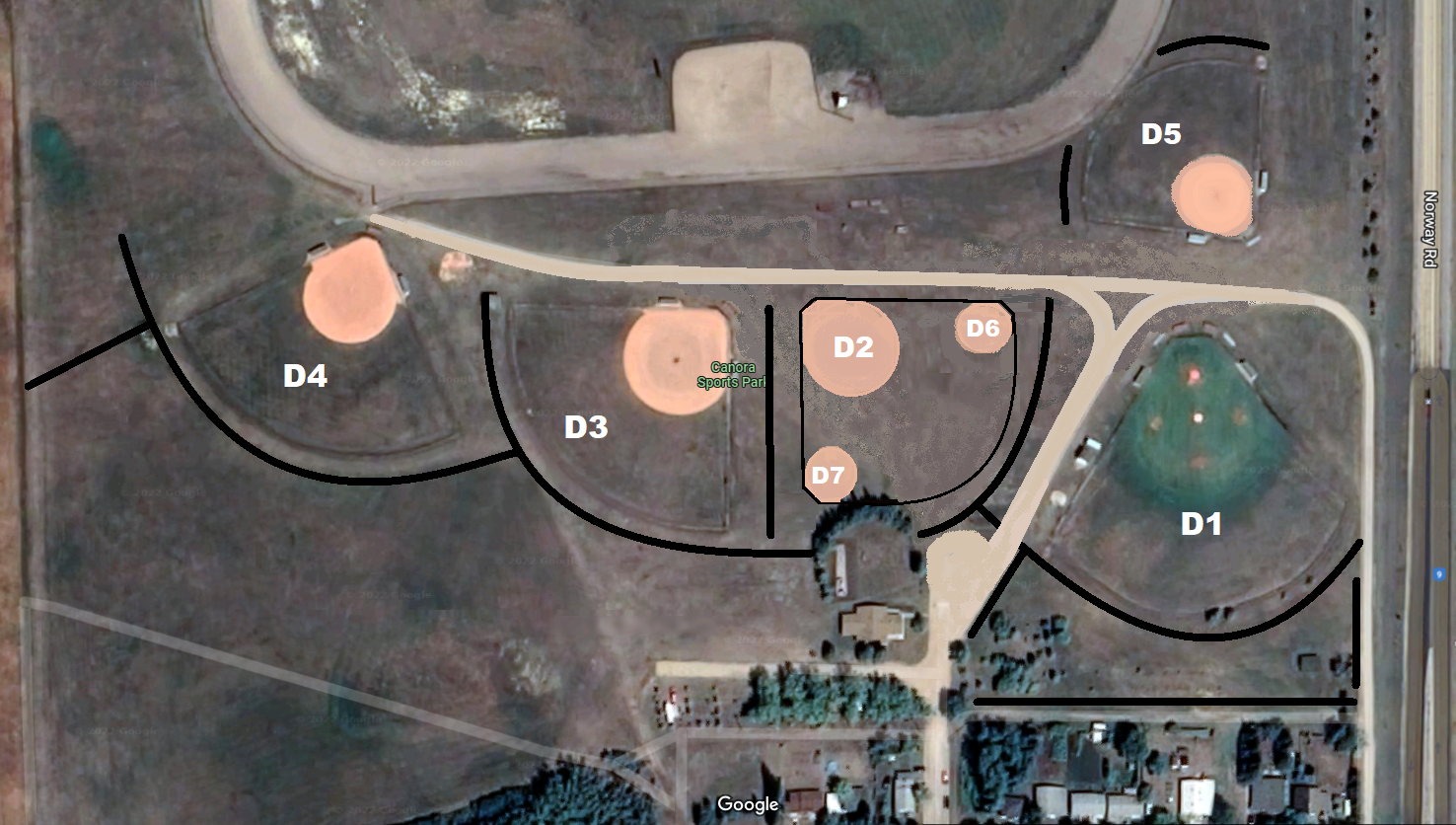 For booking inquiries follow the link.
In regards practices and games scheduled around unfavorable forecasts, wet conditions, and wet playing fields, the following process will be followed;
1. Playable field conditions will be determined by the Town of Canora. If access gates are locked, diamonds are under maintenance.
2. No update will be given to CMBA on field status before noon during the work week. This gives the Town the necessary time to assess the fields and estimate potential drying times.
3. CMBA will be notified by 1:00 pm and will send out an update to all team managers to give them direction. Please do not phone your team manager. They will
contact you.
Diamond #1 - Al Sapieha Field
18U & Senior Baseball
Irrigated grass infield
Clay pitching mound and batters box
Shale base cutouts (includes bases)
6' high perimeter fence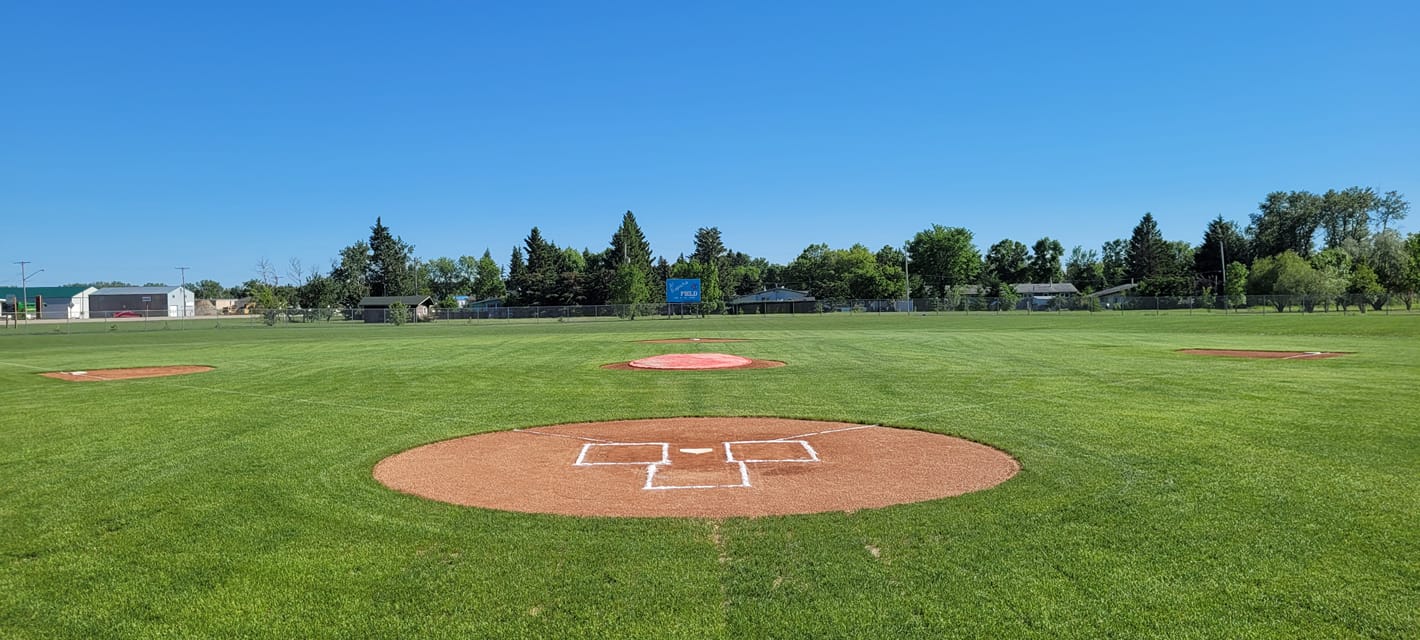 Diamond #2 - Multi-use Field
8U Ralley Cap, 11U, softball
Shale Infield
5' high perimeter fence
Diamond #3 - Multi-use Field
15U, 13U, softball
Shale infield
5' high perimeter fence
Diamond #4 - Multi-use Field
13U, softball
Shale infield
5' high perimeter fence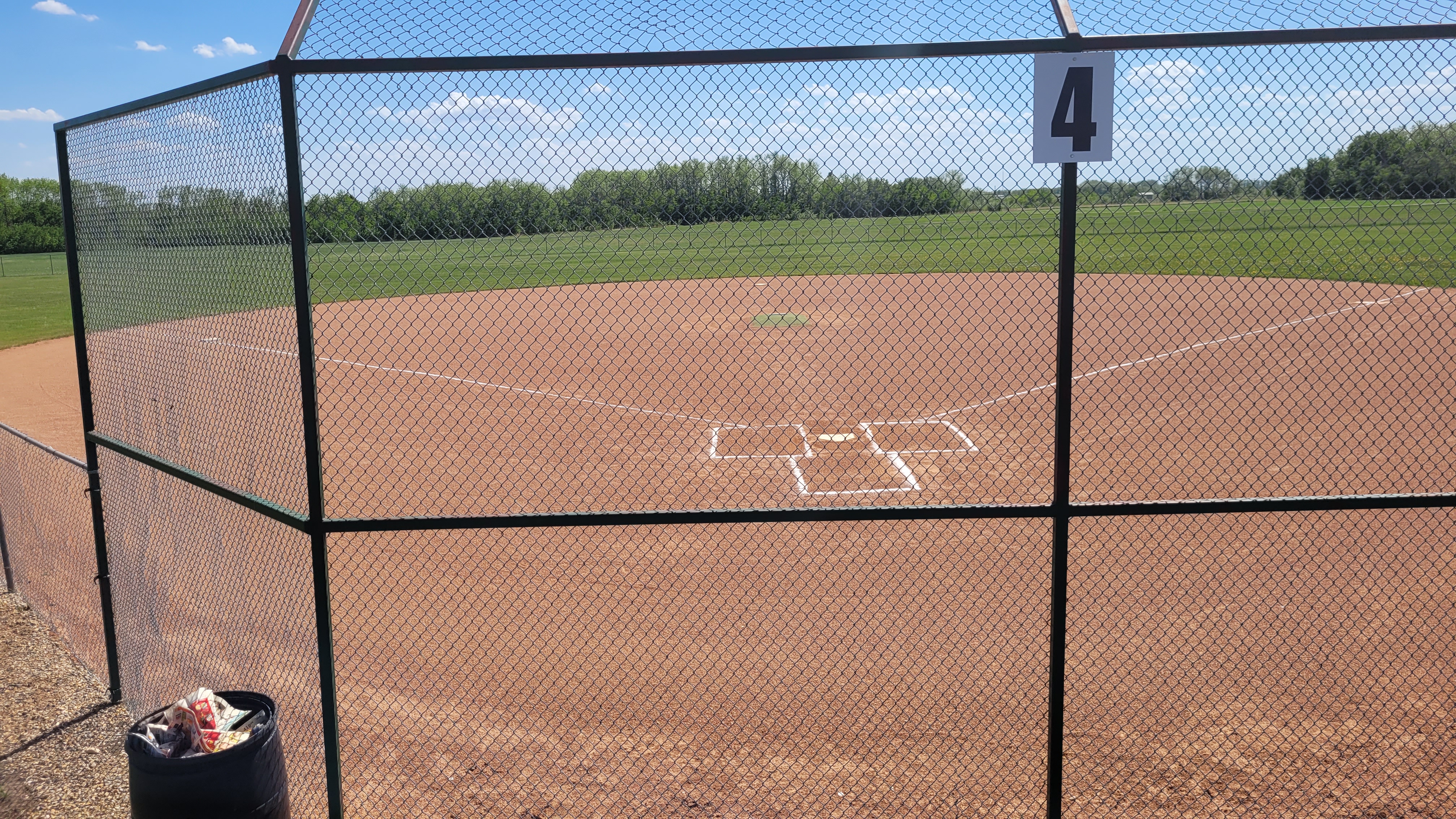 Diamond #5 - Multi-use Field
11U
Shale infield
5' high fence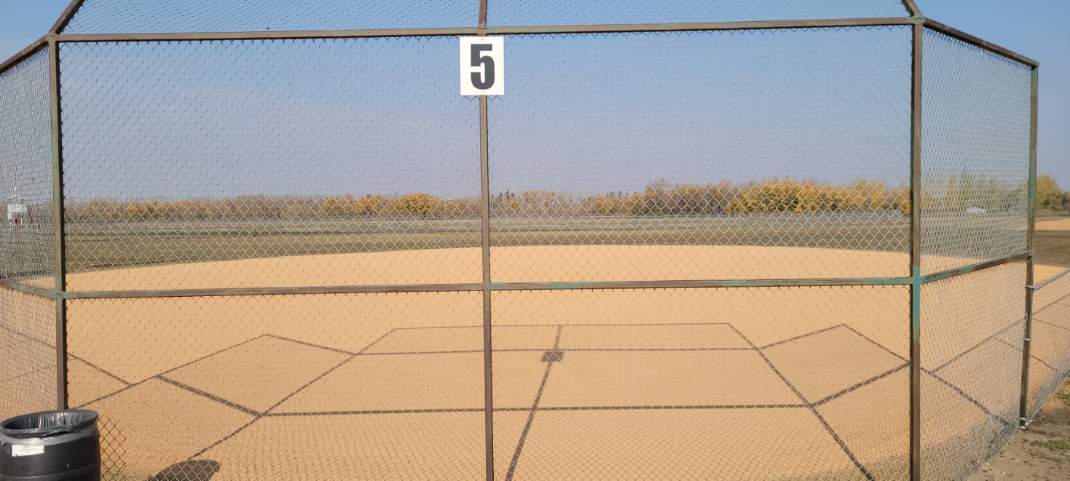 Diamond #6 - Multi-use Field
8U Ralley Cap
Natural grass infield
5' high perimeter fence
Diamond #7 - Multi-use Field
6U Ralley Cap
Natural grass infield
5' high perimeter fence